Certification
---
Dry Ice Production CE Certificate Dry Ice Blasting Machine CE Certificate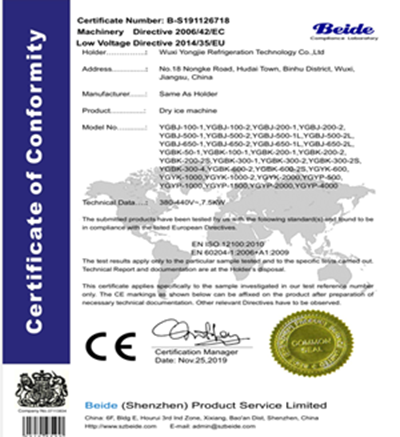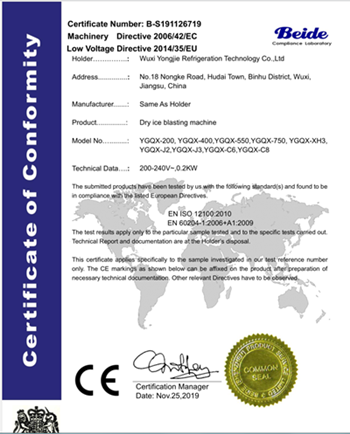 Magicball Technology SGS Certificate
SGS Testing Company is an internationally recognized third-party testing agency.
The test contents include: on-site inspection of factory production capacity, trade capacity, product quality inspection and control capabilities, working environment, production environment, etc.
This certificate means that we are a good factory and have the ability to meet the needs of our customers to produce dry ice equipment. It is also differentiated from some factories with poor quality in China, increasing the trust of customers and improving trade relations.
If you are interested, you can check out our SGS No:QIP-ASI194804
Supervision and consultation are welcome.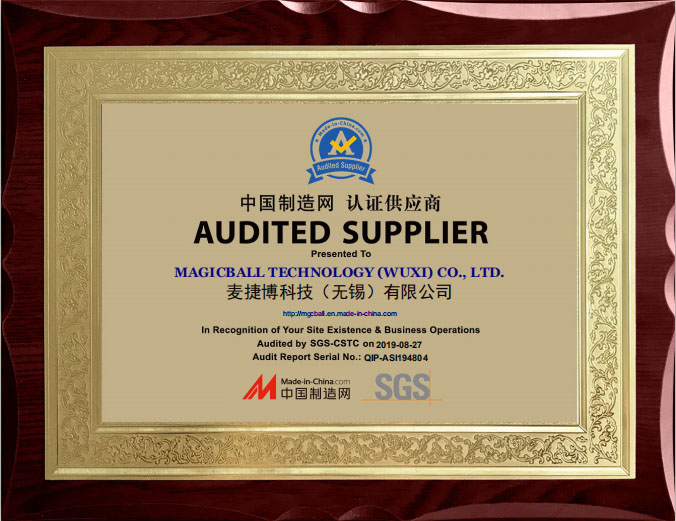 Good News
Our factory won the "China Carbon Dioxide Application Promotion Award" in October last year.
Magicball Technology has always been a member of the Carbon Dioxide Professional Committee. It has dominated the sales of domestic dry ice machines and has been unanimously recognized by the China Industrial Gas Association. We has also received many excellent feedback from our customers.
The CO2 committee recognizes as the dry ice equipment Gold Supplier, you worth to believe!